Community Policing
Neighborhood Watch
The City of Wayne Police Department is currently seeking members of the community to join the citywide neighborhood watch program. This program offers the opportunity for police officers and private citizens to work together to help solve problems related to crime, social issues, and
neighborhood concerns. With the implementation of neighborhood watch program, residents can unite to voice their issues and work together with the Wayne Police Department to find a solution to the issues and improve their quality of life.
Neighborhood watch groups will be formed by geographical area, which will include several blocks within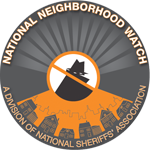 a neighborhood. This will allow residents to meet other neighbors in their area, discuss similar concerns, and bring those concerns to the police department as a group. Neighborhood watch will also strengthen social relationships and unite neighbors to work toward common goals.
Once formed, neighborhood watch groups will meet on a regular basis to discusses current issues or news within their area. Neighborhood watch groups can also plan social events for their group to help strengthen the "neighborhood" feel of the area.
Any Wayne citizen interested in joining the neighborhood watch program please contact the Wayne Police Department at 734-721-1414.
Vacation Watch
If you are planning on being away on vacation, you can inform the police department. Officers from the police department will make periodic checks of your home while you are away. Just click on the link below and print the Vacation Watch Form. Complete the form with as much information as possible and return the completed form to the police department. The police department requires that the homeowner requesting the vacation watch return the form in person to the police department. WPD Vacation Watch Form
Community Emergency Response Team
Community Emergency Response Team (CERT). CERT teams are organized groups of citizens who are trained to recognize, respond to, and help their communities recover from major emergencies or disasters. These nationally-recognized teams provide immediate, vital (and often life-saving) services during large-scale incidents-particularly when the response from professional emergency responders may be delayed.
CERT members are trained and certified in disaster preparedness, organization & teamwork, fire suppression, emergency medical operations, search and rescue techniques, and more. The CERT program is part of the Michigan Citizen Corps' effort to empower citizens in emergency preparedness and response capabilities. Please click on the CERT logo for more information.